Robert Yawger, director of energy futures at Mizuho in New York, said that higher gas prices could start to dampen demand.
In the international market, the price of US WTI oil increased by 0.25%, to 104.53 USD/barrel at 6:42 am on 24/6 Vietnam time. While the price of Brent crude oil for August delivery fell 0.02%, to 109.78 USD/barrel.
Data from the American Petroleum Institute (API) showed that US crude oil inventories increased by about 5.6 million barrels last week, gasoline stocks increased by 1.2 million barrels, while distillate inventories increased. down about 1.7 million barrels.
Organization of the Petroleum Exporting Countries and its allies (OPEC+), which includes Russia, will stick to its plan to increase production in August in hopes of reducing crude oil prices and inflation.
Earlier this month, OPEC+ agreed to boost output by 648,000 bpd in July and August, equivalent to 7% of global demand. This commitment is an increase of about 50% compared to the original plan of only adding 432,000 bpd.
Houston-based oil consultant Andrew Lipow said that if the US and the rest of the world were to fall into a recession, it would have a significant impact on demand.
Robert Yawger, director of energy futures at Mizuho in New York, commented that gasoline prices high may start to dampen demand. Mr. Yawger said gasoline still has room to increase. Currently, the retail price of gasoline in the US is at an average of 4.94 USD/gallon, about 10 cents down from the peak, according to AAA.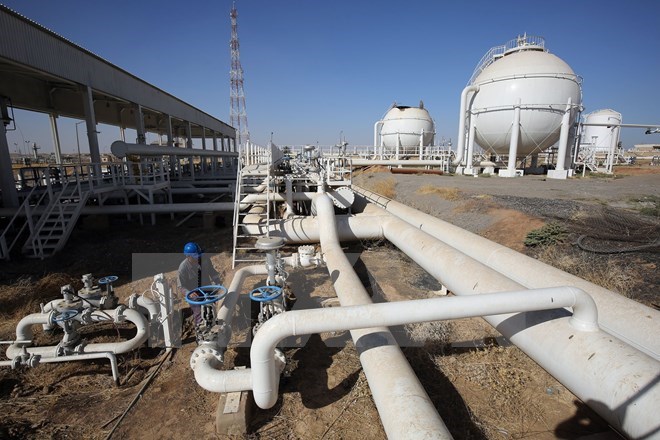 In the Vietnamese market, on the morning of June 24, the price of gasoline in the market was not higher than the price:
Gasoline E5RON92 no more 31,302 dong/liter
Gasoline RON 95 not higher than 32,873 dong/liter.
Diesel not higher 30.019 dong/liter.
kerosene not higher 28,785 dong/liter
Mazut oil not higher than 20,735 VND/kg.